Hidden Hills
is a delightful city and gated community located next to Calabasas on the southern edge of the Upper Las Virgenes Canyon Open Space Preserve.

With larger lots of an acre or more, no street lights or sidewalks, and the presence of smaller farms with animals, the Hidden Hills community has a rustic charm that belies the prestige of living in this community. The neighborhood boasts luxury amenities, popular events, and proximity to attractions, including the Leonis Adobe National Historic Landmark. Residents of this neighborhood claim living in this tranquil, rural haven imparts a magical feeling. It's no wonder Hidden Hills real estate is so sought after.

Here's why should you consider relocating to this community:
It's a great place to raise kids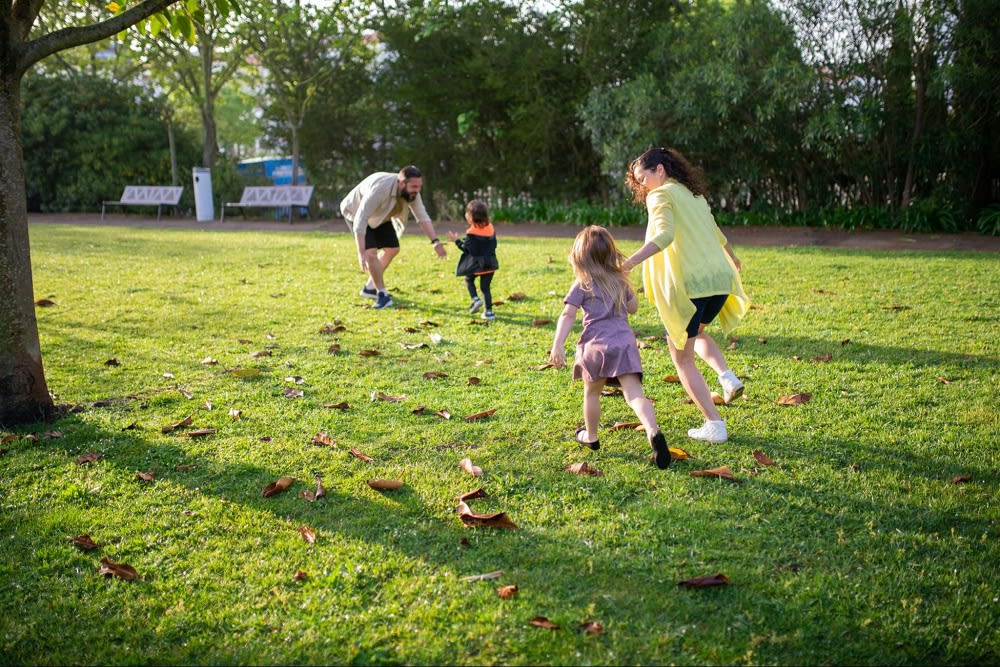 In Hidden Hills, youngsters have access to hiking, mountain biking, and equestrian trails, with a climate that encourages them to spend time outside. Hidden Hills has its own summer camp and children's theater programs.
Kids also have access to amenities including pools, tennis courts, and riding arenas. Children's activities throughout the year give children of all ages something to do. A quality elementary school is located just outside one of the community's gates. The local public schools are overall extremely good, and there are several well-rated
private schools
in Calabasas, including Viewpoint School.
There's nothing better than raising kids in a quiet yet welcoming community favorable to all types of outdoor activity!
It's a place for horse lovers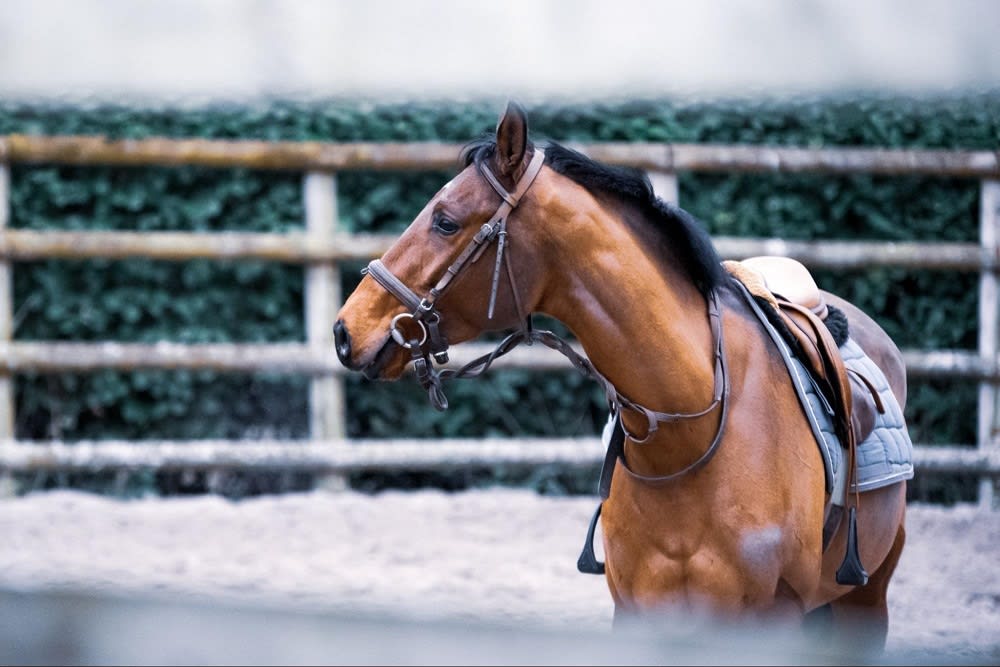 Hidden Hills homes are large enough for a horse or two (or, if you prefer, a burro, mule, llama, or ostrich...) The community contains
three riding arenas
that are available for residents to visit when not being used for events. These are:
Saddle Creek Arena, provides a gymkhana arena, dressage arena, and round pen. The arena is 300 x 120. This location is sometimes used for shows.



Spring Valley Arena, provides a 140 x 250 pipe arena, 2/3 size dressage arena, enclosed round pen, and a small park. It is used for the yearly Fiesta and other events.



Lewis + Clark Arena, which has an 80 x 190 pipe arena and is generally kept as a quiet place to work/school horses.
These riding arenas don't include all of the equestrian trails in the area. Plus, the community rules allow for the construction of stables or corrals on your lot.
There is a strong community
Gated communities have an advantage: they strengthen community bonds. You can feel secure and relaxed when meeting your neighbors, who are all looking for the same thing you are: luxury living in a bucolic, family-oriented setting.


Hidden Hills makes this particularly easy with events ranging from community barbecues to performances in the on-site theater to the annual Fiesta. The Fiesta takes place in the fall when temperatures cool off after Southern California's long summer, and it boasts a parade, rides, cookoffs, art contests, and more.

All of this brings neighbors together. You might relocate not knowing anyone, but it will not take long before that changes. The community has regular new-resident welcome parties to help introduce newcomers. If you find yourself at one of these parties, you may end up on a committee or two. Watch out!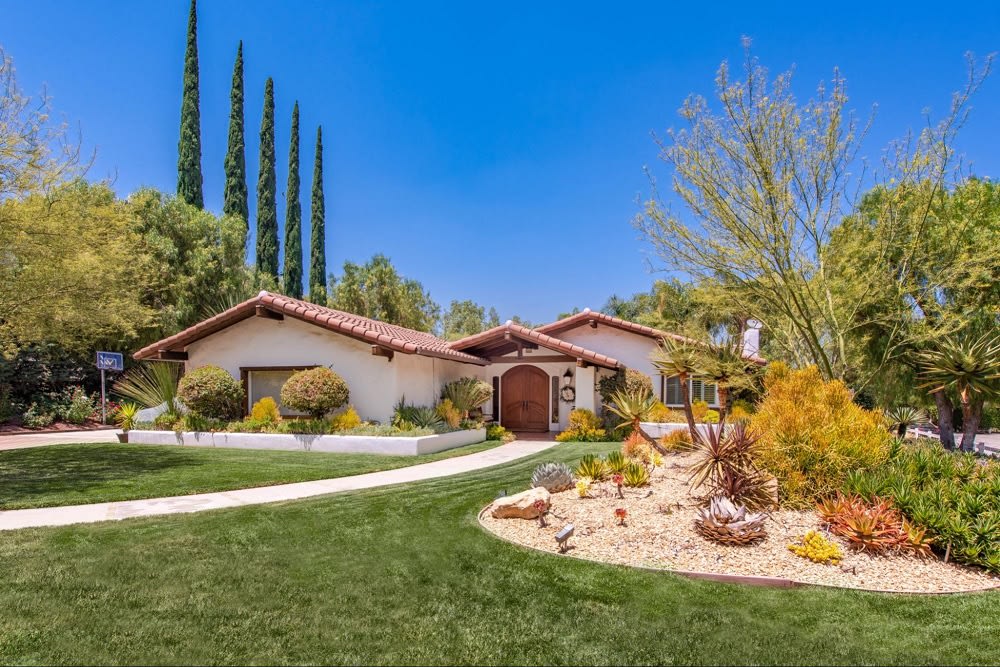 The location is just perfect
Hidden Hills is far enough from Los Angeles to escape the big city but close enough that getting to the city isn't a challenge at all...in fact, it takes only about 45 minutes to get to Los Angeles...at least if you avoid rush hour. The airport is similarly convenient, so no matter where you need to go, you can get there quickly. It's also not that far from Route 5 if you are heading up to San Francisco, or if you're taking route 15 east to Vegas.


At the same time, it borders the Upper Las Virgenes Canyon Open Space Preserve, Ahmanson Ranch and is just north of the Santa Monica Mountains and Topanga State Park.


If getting out into nature is your thing, you have many options, yet you aren't so far out in the country that you don't have access to the bright lights you love. Hidden Hills offers the perfect balance! It's also within a close striking distance of Malibu and Surfrider Beach. What's not to love? You can hit the beach and the hills on the same day. Enjoy maximum privacy and good access to everything.
It's a protected, quiet community
As a tucked-away gated community, Hidden Hills obviously has no through traffic. In fact, only authorized vehicles can enter. If the kids go out on their bikes or ponies, they are not going to have to deal with reckless drivers. Residents access the community by using an
Access Control Device
fitted to their vehicles. You can also issue up to three of these to visitors, such as family members, and temporary passes to people coming to a party at your home.
On Sundays and Holidays, contractors aren't allowed at all...only essential delivery vehicles such as emergency plumbers, flower deliveries, home health care, or your vet. This makes the community even more tranquil on those days when you most want to relax.


Professionally designed Homeowners Association rules and guidelines keep a community like this what it is. There is something to be said about the tranquil atmosphere that the Hidden Hills Community offers. In addition, they have an Architectural Committee which makes the aesthetic decisions needed to keep the character of Hidden Hills. At the same time, there's still plenty of freedom to express your
style
.
It has its very own theater
Hidden Hills has a 99-seat stage and movie theater that hosts both adult community and children's theaters, as well as movie showings and all kinds of other events. The children's theater, run by
Jaxx Theatricals
, is the perfect place for young aspiring actors, singers, and dancers to learn their trade and perform. You never know who might be the next big star (Jaxx Theatricals does audition prep too).
You don't even need to leave the community to go to a show, although there are a variety of other theaters and artistic showcases nearby should you want to leave Hidden Hills. This includes the entire Los Angeles art scene, which is practically at your fingertips.


And you never know who might show up on stage, given the range of celebrities and movie stars who have lived, or currently live, in Hidden Hills.
The Southern California climate is perfect
It never really gets that cold in Hidden Hills, with average winter lows in the lower forties. And while the summers can indeed be hot, the location of Hidden Hills moderates the heat, and the highs are usually only in the low 90s.

This means outdoor recreation is possible at any time of the year...as are pool parties. Although there are sometimes issues with fire season, strict rules mean that everyone in the neighborhood keeps their fire buffers cleared, and problems are rare.
It has a fascinating history
Hidden Hills was founded as a
planned community
in 1950 (by A.E. Hanson, who also developed Rolling Hills, another popular community). The streets in the Round Meadow area are all, incidentally, named after early western explorers and trappers, with the goal of getting kids interested in the American West. Other streets are named for geographical features or early homeowners.

Sold to Lamond Chamberlain in 1956, the community developed in some unique ways. These included a tradition of Church on Horseback, an outdoor devotional worship service in which families arrive and sit atop horses, ponies, donkeys, and more. Hidden Hills became a city in its own right in 1961 to avoid annexation by Los Angeles and the possibility of a highway being forced through the community. Hidden Hills is a small city, with its original area being 1.3 square miles and having a population of over 1,000. However, it's a very real city with its own character and politics. It's set up as a haven for those who don't want the complexities of the big city.

The fact that the city and the community are essentially the same entity can be a little complicated (you have to remember whether something is under the jurisdiction of City Hall or the Community Association). But everyone knows that Hidden Hills is special, and residents work to keep it that way.


Hidden Hills is one of those exclusive communities where you can relocate and know exactly what you are getting...a great environment, friendly neighbors, beautiful weather, and much, much more!


If you are interested in purchasing Hidden Hills real estate, get in contact with the
Kathleen Rasmussen Team
. We are passionate about helping people find luxury homes in the greater LA area, including
Hidden Hills luxury homes
, luxury homes for sale in Calabasas, and more. Reach out today to begin looking for your dream home in this fantastic neighborhood, where you can experience the magical "Hidden Hills feeling" for yourself.