It is important to surround yourself with the things you love and the colors that make you happy in your home. The things you like and want in your home will change over time. They may change due to necessity and function. Or you may just want to spice it up a bit. Trends and styles will also change, sometimes quickly and drastically. There are some things that never go out of style, though. There are also décor features that can be added to your home and easily swapped out to match current styles and trends. These are the features that can be personalized to your unique interests.

When designing your home, it will be easier on you if you are able to change out styles or colors quickly to adapt to changing tastes. How can you do this without going through a remodel each time you want to spice things up? We have the steps to help you get there.
#1 Tile
Tile will never go out of style, but the types and patterns will change over time. Glass tile, for example, was popular for a long time, but not so much now. You will know when you see the outdated tile in homes for sale in Calabasas because the pattern and color recall trends of the past. Maybe you love vibrant colors, and bold tile designs speak to you. Unfortunately, those will likely be the same patterns and colors that quickly trend out. You can still add life to your tile by choosing minor patterns in neutral colors. If you are not sure whether the pattern or color is too bold, bring home a few pieces and leave them in a prominent space for a week or two and see how they grow on you.
#2 Big Ticket Items
The expensive pieces in your home should be timeless and classic. Keep significant investment pieces, such as sofas, in neutral colors, and add decorative pillows and throws to liven them up. Accent chairs, on the other hand, are easy to swap out and can provide a big splash of color and fun to a room. Large light fixtures, such as the oversized chandelier in the entryway, is another example of a piece to purchase in a timeless, opposed to trendy, style.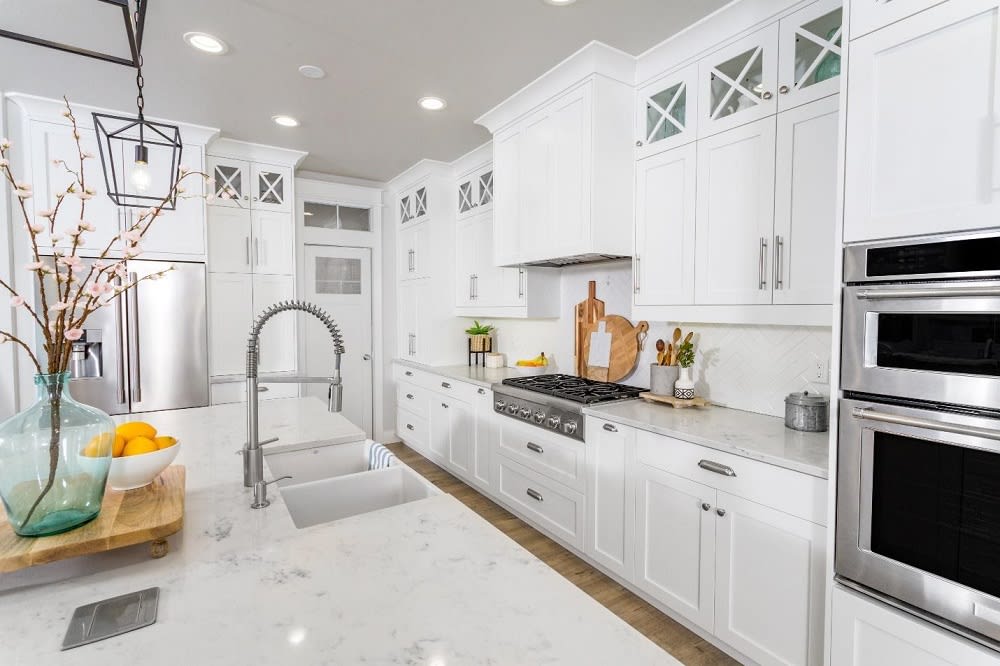 #3 Kitchen cabinets
Clean lines and glass cabinet doors will always be in style for houses for sale in Woodland Hills. Instead of installing ornate kitchen cabinets with a lot of glazing, opt for clean lines like the traditional shaker cabinet. You can highlight areas with glass doors and interior lighting. Vivid vases in trending colors, or other bold items, can be placed behind the glass doors and make the whole cabinet feel updated and modern. You can even paint the cupboards in a trendy color if you really want to add some color to your kitchen because it is much easier to re-paint the cabinetry than to replace it. The hardware on the cabinetry can also be easily switched out to match current trends.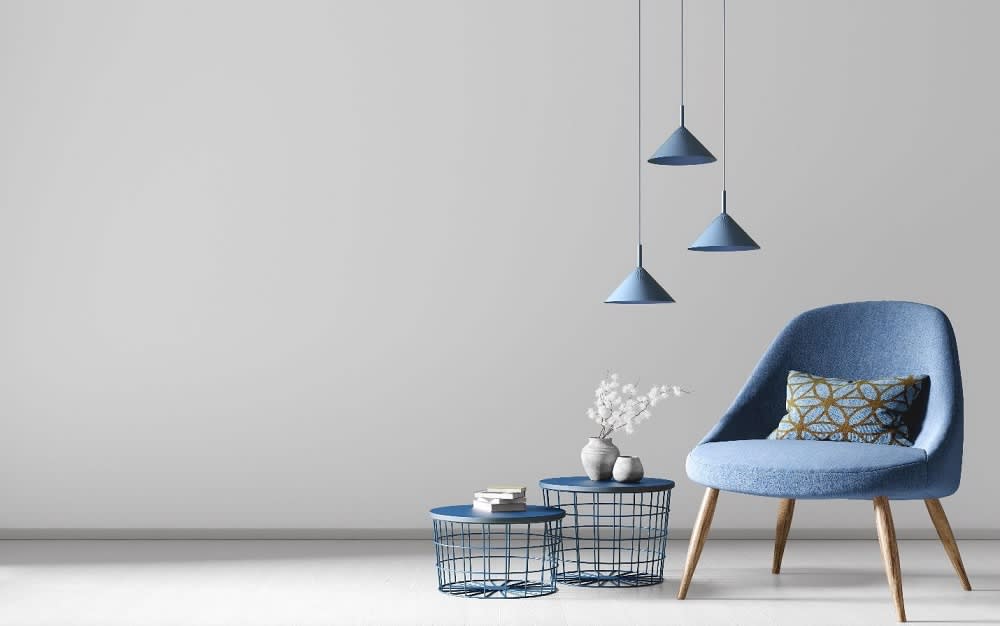 #4 Bold Accents
Nothing is easier to replace than a picture or piece of artwork on the wall. These items can be ultra-contemporary. Changing out the artwork on the wall can transform a room by changing the color scheme, style, and feel of the room. When shopping for artwork in your home, choose the pieces you love and don't worry about how trendy they are. Lamps and light fixtures can also provide bold, modern accents to homes for sale in Calabasas. Most light fixtures are easy to change. Changing a traditional, country-style light fixture over the dining room table, for example, for a modern industrial one, will instantly update the entire room. Décor items such as vases, bookends, vanity trays, and other ornamental items can be bold, bright, and unique. These items can highlight your personal interests and tastes more than anything else in the room.
#5 Natural
The more natural materials you use, the more likely you are to choose a timeless style. Nature never goes out of style. Likewise, quality materials such as marble, wood, stone, leather, and linen will never go out of style. They also provide a sense of bringing nature indoors, and they add warmth to houses for sale in Woodland Hills. The key here is to use natural colors also. Trendy colors of leather can be fun in a jacket, but when it comes to your home, use natural colors on items that are difficult to replace. Another nice feature of natural materials in the home is that they will take on a natural patina over time, adding to the timeless feel of your home.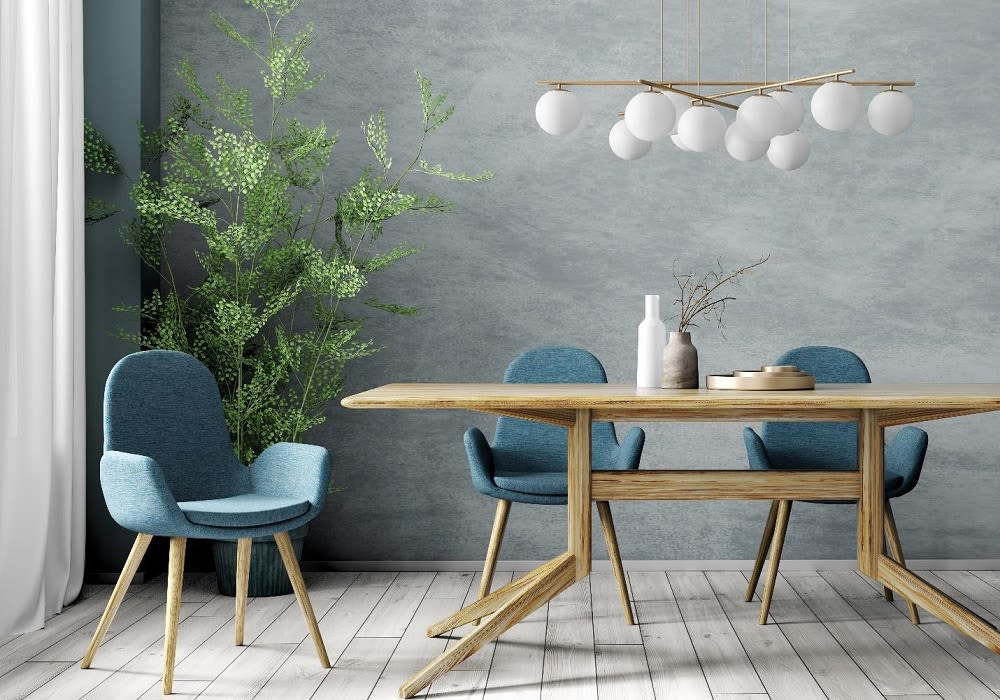 #6 Fresh
You want a home that can grow and change as you do, not one that is as stagnant and stale as a museum. The easiest rule to keep in mind is to go trendy on the changeable items and timeless for difficult-to-change items. In one day, you can change the style and color of an entire room just by swapping out the linens, pillows, artwork, and a light fixture or two. You may even be able to replace a couple of furniture pieces to freshen up a space. But to replace all the tile, flooring, paint the entire space, or tear out the cabinetry will take work and time.
Realized your current home no longer fits your needs and ready to move up to one of the new houses for sale in Woodland Hills? The realtors on Kathleen Rasmussen's Team are always eager to help!