The Calabasas real estate market has been just as hot as most other markets in the United States this year, with buyers competing for a tight inventory of the spacious homes that help make this community so attractive.
That's good news for sellers, and it's expected to continue as we head into the end of 2021.
According to Realtor.com, the median listing price of homes for sale in Calabasas was $1.8 million, an increase of 11.4% from a year earlier. The median sales price was $1.7 million. The sale-to-list price ratio was 100%, meaning homes sold for approximately the asking price, on average.
As the sales figures indicate, Calabasas real estate is in high demand from people who want to enjoy the remarkable lifestyle in this
posh community
northwest of Los Angeles that is known for mansions and estates that offer their well-to-do residents breathtaking views of the adjacent Santa Monica Mountains.
Living in Calabasas
Calabasas is quite conveniently located just beyond the northwest corner of the Los Angeles urban area. The beaches of Malibu are a short drive away, as are the many attractions and events in L.A. itself.
Yes, "Keeping Up With the Kardashians" has helped put Calabasas on the map, and other celebrities have flocked to this community over the years to enjoy a quieter lifestyle in the beautiful rolling hills far-removed from the L.A. sprawl. Most of these celebrities desire privacy and security, and they're able to find it in
Calabasas
, which offers many gated communities set amid the natural splendor of the area.
Calabasas' image was further bolstered when Bloomberg named it one of the richest cities in the United States in February 2020, which gave the city bragging rights over other locales such as Beverly Hills. The median household income in Calabasas is around $200,000, and homes are cheaper here than they are in Beverly Hills.
Real estate experts are interested to see if people will continue to buy homes for sale in Calabasas as they did during the coronavirus pandemic. Many people were looking to escape cramped neighborhoods in Los Angeles and settle down in roomy Calabasas. These houses have room for home offices for those who will be able to continue to work from home, and backyards have plenty of space for residents to enjoy outdoor life.
In addition, communities like Calabasas are expected to remain popular as professionals and families get used to the "new normal" in their work and personal lives. Whether that means having to go into the office just a few days a week or if work-from-home continues full-time, residing in Calabasas luxury homes gives them a laid-back lifestyle with great schools, plenty of parks, and open spaces, shopping, and dining.
The forces that are driving the market in Calabasas are the same as everywhere else: a tight inventory of homes, strong demand, and low-interest rates.
The National Association of Realtors predicted late last year that mortgage rates would begin going up slightly and slowly approaching the second half of 2021. That could keep some buyers on the sidelines, but not all, so that means demand is expected to remain high for Calabasas real estate.
What Buyers Should Know
Buyers with wherewithal should not let the tight market scare them away from buying homes for sale in Calabasas. There are several different styles of homes and developments available. Many are gated, but some are not. Some houses date to the 1970s, while many others are newer.
Among the best-gated communities are The Oaks, Monte Nido, Hidden Hills, Park South Calabasas Estates, The Ridge, Bellagio, and Calabasas Hills.
Among the top non-gated communities are the Highlands, Mulholland Heights, Mulwood, and Classic Calabasas. In an interesting twist, there are some gated communities within the confines of some non-gated communities.
While many of these developments and neighborhoods offer their own unique attractions and amenities, almost all of them have some kind of view of the surrounding mountains.
To get a sense of the range of homes and developments Calabasas offers, get out and drive through the neighborhoods that interest you the most. Then give me a call and interview a handful of real estate agents, asking each one about their recent successes in finding homes for clients, and have them explain their knowledge of the neighborhoods you'd like to live in.
Once you've settled on an agent, you're ready to begin the process.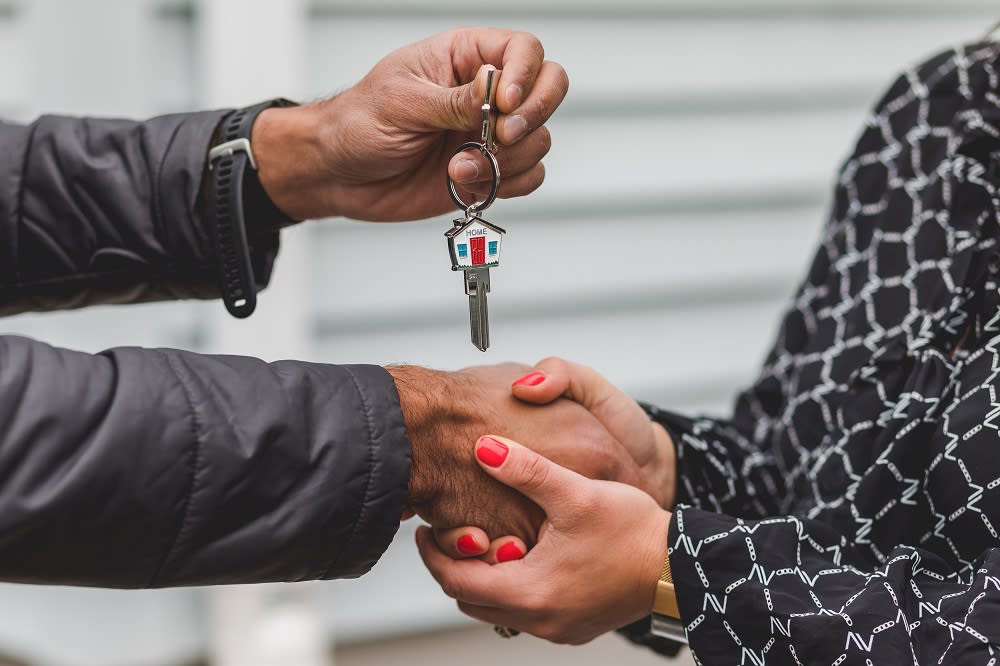 Get Pre-Approved For a Mortgage
Unless you can pay cash for homes for sale in Calabasas, you'll need to qualify for a mortgage. If you've bought a home before, you'll know that getting a
pre-approval letter
is much stronger than a pre-qualification letter. When you're pre-approved, your banker has checked your credit report, monthly income, and other assets to confirm that you will be able to make your monthly payments as well as pay for the other expenses incurred when buying a house, such as homeowners insurance policy and those twice-a-year property tax payments.
Showing a pre-approval letter to a seller is an indication of how serious you are about buying their house.
Make a Smart Offer
When a seller sits down to evaluate offers, yours should stand out. This is not a traditional market, so don't bog down the offer with contingencies that sellers no longer feel compelled to accept. For example, don't make a deal contingent on selling your home first. In a competitive market, that will get your offer rejected. Don't ask the seller to help with closing costs or to purchase a one-year home warranty.
Be Patient
Trying to buy Calabasas luxury homes in this market can be frustrating. If you have a home you love snapped out from under you, don't fret. Keep looking, and soon enough, you will find your dream home.
If you plan to buy or sell Calabasas real estate in 2021, contact
Kathleen Rasmussen
for the best luxury real estate experience possible.