The real estate market in Agoura Hills, Calabasas, and Woodland Hills on the northwestern edge of the Los Angeles metropolitan area remains solidly in favor of sellers.
The market started heating up during the COVID-19 lockdown in 2020 - and is continuing through 2021 as the Delta variant keeps more people at home. People are looking for room to stretch out and are snapping up bigger, more luxurious homes in these desirable communities.
Agoura Hills homes, Calabasas homes, and Woodland Hills homes enjoyed the same rapid growth that the rest of the metropolitan area did. By November and December 2020, median home prices in the L.A. area had risen 11%, and sales were up 19%, according to DQ News and they have continued to climb to new highs. Bidding wars became the norm, and houses sold within days of being listed. This trend continues currently.
Experts said the jump was largely attributable to the coronavirus pandemic and the Delta variant. Many of the people who joined in the home-buying spree were professionals in higher wage brackets whose jobs were not affected by the pandemic, and they were able to work from home. In fact, real estate agents saw plenty of examples of couples who needed bigger homes to give each spouse their own space in order to make working from home more palatable. Some couples told stories of how one spouse's work would be interrupted by the other spouse being on a Zoom call.
The answer to that problem, of course, was to move up in both size and neighborhood. Agoura Hills, Calabasas, and Woodland Hills are considered upscale communities that provide residents the absolute best of living in Southern California. They offer large, comfortable houses in clean neighborhoods, many with views of the nearby Santa Monica Mountains that help serve as a buffer. Great schools and low crime rates are hallmarks of the area.
These communities are located away from the packed suburbs in the San Fernando Valley and Central Los Angeles, yet are a short drive from the beaches of Malibu as well as all the sports and entertainment options the L.A. market has to offer. The Ventura Freeway runs through all three communities.
The heated seller's market is expected to continue through 2021 because of tight inventory and low mortgage interest rates. While many companies are starting to reopen offices, some professionals will still be able to work from home, either permanently or for a few days a week, and these three communities are the perfect place to do that.
For some people, the pandemic simply hastened their home-buying plans. Others wanted to move up into a nicer house before prices totally went through the roof.
Here's a closer look at these three communities.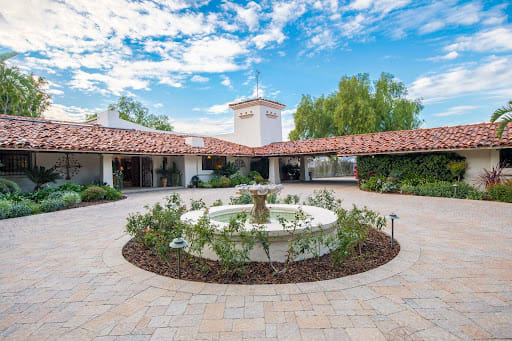 Agoura Hills
Agoura Hills is a community of about 20,000. It is considered one of the nicest places to live in California, as well as one of the most expensive places to live. Most residents own their own homes. It is considered a gateway to mountain recreation areas, and the beaches of Malibu are just a short drive away.
According to Realtor.com, the median listing price of Agoura Hills homes in June was $1.2 million. The sale-to-list price ratio was 101.02%, and it is still considered a seller's market.
Homebuyers can find condos in the upper $300,000s, single-family homes in the $800,000s, and luxury homes in the range of $1.2 million and on up. Many of these nicer homes are situated on large lots that give residents a nice connection to the outdoors.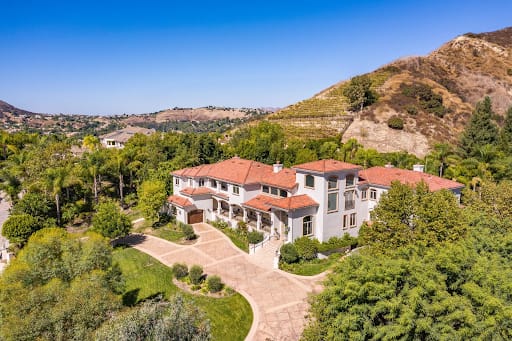 Calabasas
Calabasas is a community of about 24,000 located between Woodland Hills and Agoura Hills.
It came as no surprise to some locals that in February 2020, Bloomberg named Calabasas as one of the richest cities in the United States, beating out even swanky Beverly Hills. Calabasas is such a nice place to live that it has attracted its share of celebrities to luxury homes in gated communities and large estates. In fact, "Keeping Up with the Kardashians" has been filmed in the area.
Celebrities like the area because they can live quieter, more normal lives away from the glitzy, fast-paced lifestyle of Hollywood. The median household income is around $200,000. Plus, homes are cheaper here than in Beverly Hills.
According to Realtor.com, the median listing price of homes in Calabasas in June was $1.8 million, an increase of 11.4% over the previous year, with the median sales price coming in at $1.7 million.
The sale-to-list price ratio was 100%, meaning homes sold right around the listing price on average. It is still considered a seller's market.
Homes in Calabasas are definitely pricey. Single-family homes are available in the $1 million to $2 million range, and fabulous mansions and estates can range from $5 million all the way up to $30 million.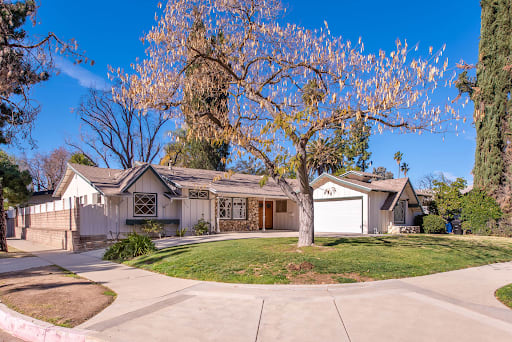 Woodland Hills
Woodland Hills is a community of roughly 70,000 people on the southwestern edge of the sprawling San Fernando Valley, bordering Calabasas.
According to Realtor.com, the median listing price of Woodland Hills homes was $1.1 million in June, a jump of 19.5% from a year earlier. The median sales price was also $1.1 million. The sale-to-list price ratio was 102.7%, meaning houses sold above the asking price on average.
Although prices have been shooting up and inventory is limited, there is a more affordable range of housing available in Woodland Hills.
For the best experience in buying or selling Agoura Hills homes, Calabasas homes, or Woodland Hills homes, contact Kathleen Rasmussen Team for assistance.