Located at the base of the Santa Monica Mountains, Agoura Hills is a small city nestled between Thousand Oaks, Calabasas, and Los Angeles. In addition to stunning mountainous beauty, it's known for its tight-knit community feel. Agoura Hills hosts a long list of local festivities throughout the year—and we've listed some of the top events in the city and surrounding neighborhoods.
Concerts at Canyon - Agoura Hills
The Canyon is the best music venue in the area, welcoming both new (and retro) talent all year long. Country music fans love Country Night, which takes place every Wednesday and brings the genre's best. Some upcoming bands include Toad the Wet Sprocket, John Waite, and the Spazmatics.

Comedy fans should check out "Laughter Heals Presents Comedy at the Canyon", an event that happens every couple of weeks and features a traveling rotation of great comics. If you're looking for a fun night out with friends, the Canyon is the place.
Westlake Village Farmers' Market
Fall is a lovely time to check out this local farmers' market in Westlake Village. On Saturdays from 10:00 a.m. to 2:00 p.m., come support certified local farmers by purchasing their fresh goods. Run by an organization called Raw Inspiration, this particular market is dedicated to educating consumers about the importance of eating well and supporting local food cultivation. Fill your reusable bags with fresh produce, beautiful flowers, and tasty baked goods. This is an especially good place to stock up for Thanksgiving dinner.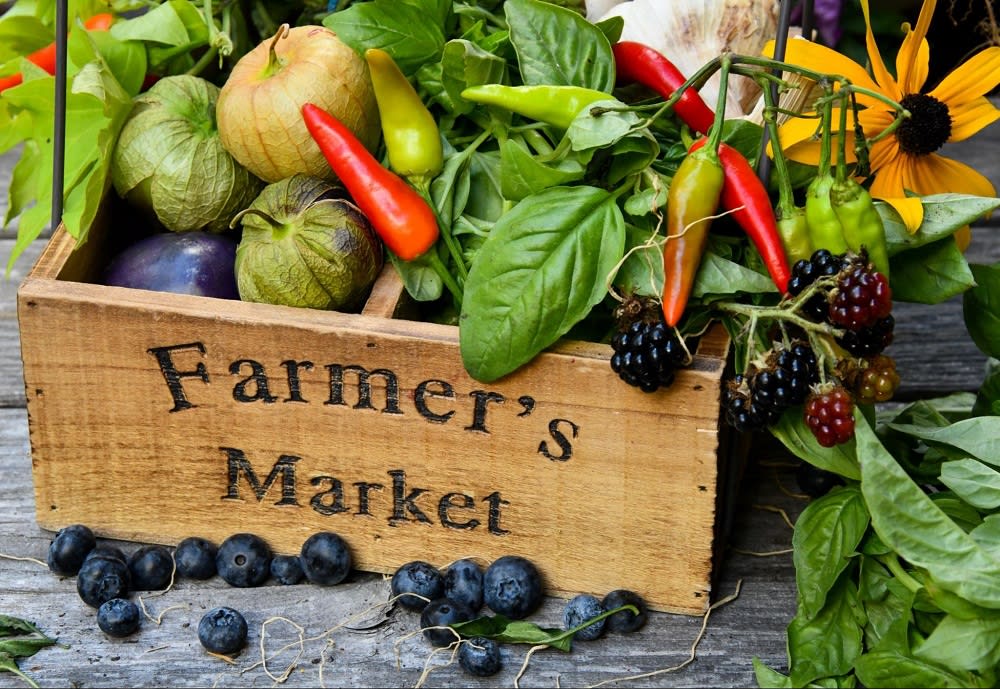 Coffee and Cars Westlake Village
On the fourth Saturday of every month, check out this local event hosted by The Ranch Car Club. Classic car collectors gather at The Shoppes at Westlake Village to enjoy cars and coffee, provided by Tifa Chocolate & Gelato. Sip, admire, repeat. This event is a car—or coffee—lover's dream.
SoCal Etsy Guild Market Thousand Oaks
This one-day event at Oaks Mall in Thousand Oaks is perfect for people who love crafts, music, and shopping. Several vendors will gather to sell their wares, which range from art to vintage goods, original designs, and artisanal foods. Everything is handmade and homemade, and every purchase directly supports the creator. Get your tickets here and make room in your home for some new, unique pieces.
Simi Valley SnowFest Arts & Crafts Fair
Just 20 minutes north of Agoura Hills is Simi Valley, where you'll find the annual Simi Valley SnowFest Arts & Crafts Fair. Hosted by Rancho Simi Recreation and Park District, this fair includes entertainment, local art, local food vendors, and loads of snow. Kids love building snow structures and sliding down the sledding trails. They can participate in on-stage games, or watch local dance troupes perform. There's excitement around every corner at this family-friendly holiday kickoff.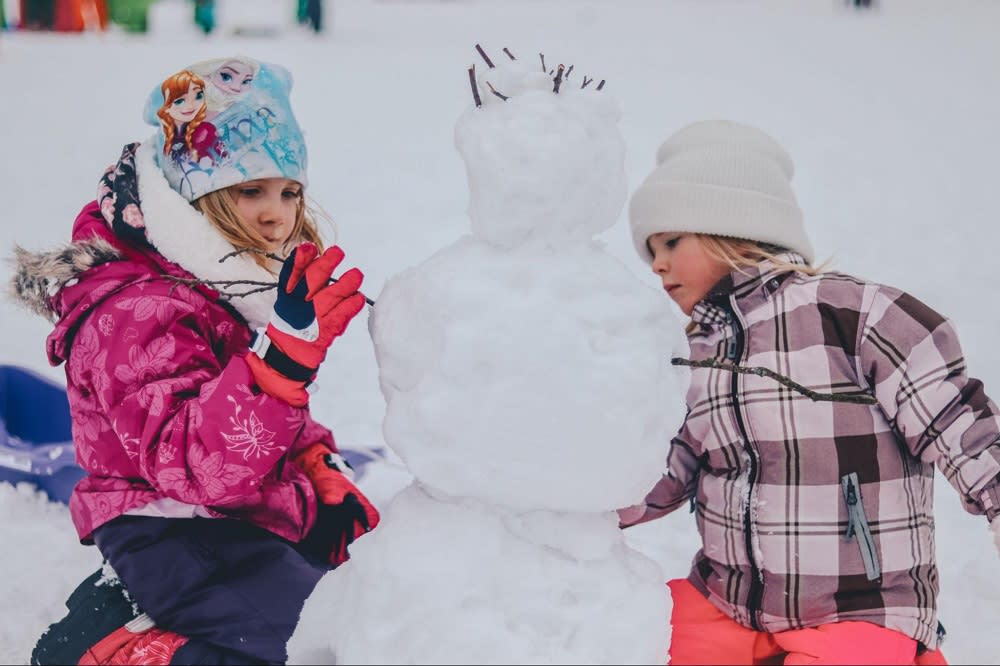 The Dinner Detective Show in Thousand Oaks
The Dinner Detective Show is America's largest interactive comedy murder mystery dinner show, and it's coming to Thousand Oaks. Located at The Gardens at Los Robles Greens, this exciting evening includes a full four-course meal, a cash bar, a murder mystery, and several prizes. The show hides actors in the crowd, so you won't know where dinner ends or begins. You may even be implicated in the murder! This event keeps you on your toes and is a fun way to spend a weekend.
Los Angeles Magazine's The Food Event 2021
Los Angeles Magazine is back with The Food Event for the 15th year. Held at the beautiful Hummingbird Nest Ranch in the Santa Susana Mountains, the event brings together some of LA's best restaurants, for tastings, chef demonstrations, craft beer, boutique wines, and spirit tastings. There are dozens of incredible restaurants participating this year, including cult, STK Los Angeles, Broad Street Oyster Co., and etta. Sample their best menu items, and then head to the beer, wine, or spirits stations to enjoy a sip (or two). General admission starts at $130.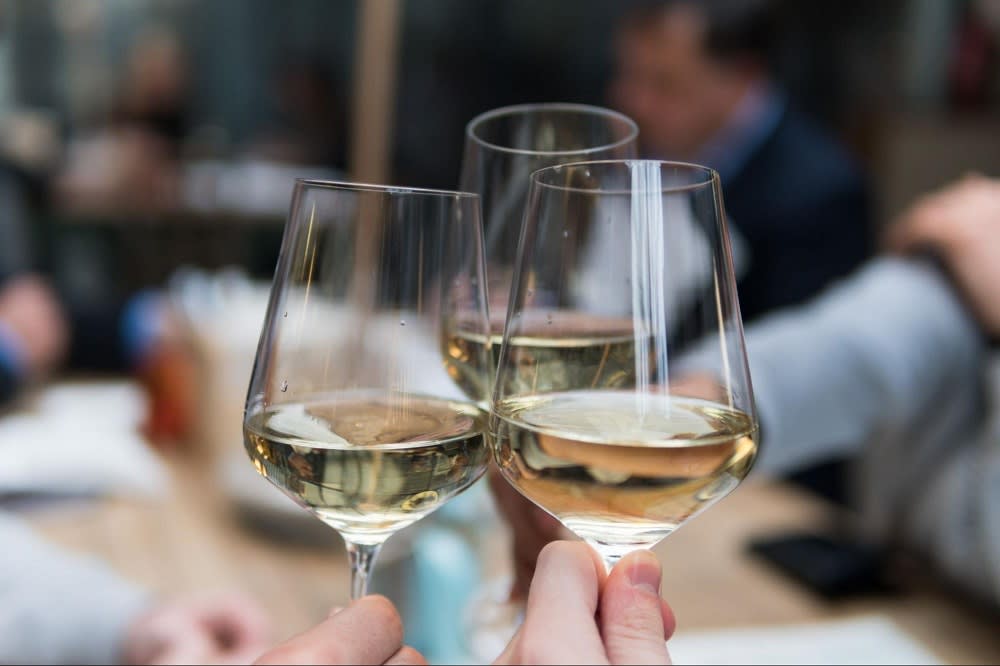 Holly Jolly Half Marathon, 5K, and 10K in Camarillo
If you're the type of person who enjoys exercising around the holidays, then consider signing up for one of these races. On Sunday, December 19th, runners will arrive at the Pleasant Valley Fields, stretched and ready to take on their individual race. The course is mostly flat, and finishes at the Pleasant Valley Fields Park at the Village At The Park Sports Complex. Runners get accurately timed stats, as well as swag bags. Enjoy a finishers' medal, running shirt, reusable goody bag, and other free goods. After the race, fuel up on street tacos from one of the local vendors. Runners are also encouraged to bring a wrapped gift for donation to Toys for Tots.
Looking at homes for sale in Agoura Hills?
Contact local realtor Kathleen Rasmussen for the best listings and customer service in Agoura Hills real estate.