Though the Calabasas real estate market may not be as red-hot as it was over the summer, homes are still selling over the list price, and demand continues to be high. This is good news, both for those who intend to stay in their homes as the value increases, as well as those who have their eye on selling in order to grab a larger home for sale in Calabasas. No matter which situation you're in, adding more value to your property through renovations is a smart decision.

To help you choose which projects best fit your needs—and will provide the highest return on investment (ROI) when the time comes to sell—consider the following.
1. A minor bathroom remodel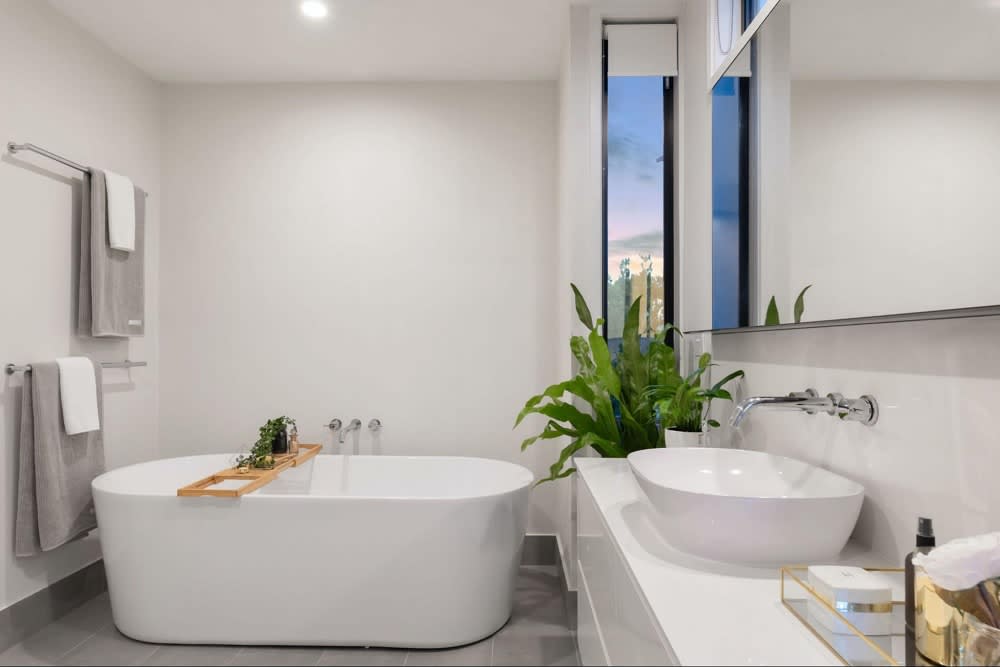 Everyone wants functional, aesthetically pleasing bathrooms in their homes—and this includes buyers looking at homes for sale in Calabasas. If any of the baths in your home look outdated or have issues like leaks, drips, stains, or non-functional features, completing a minor bathroom remodel needs to be on the top of your list. You can expect to recoup even more than you spend on a minor bathroom remodel, which makes it one of the best projects you can do if you plan to sell.
2. Remodeling the kitchen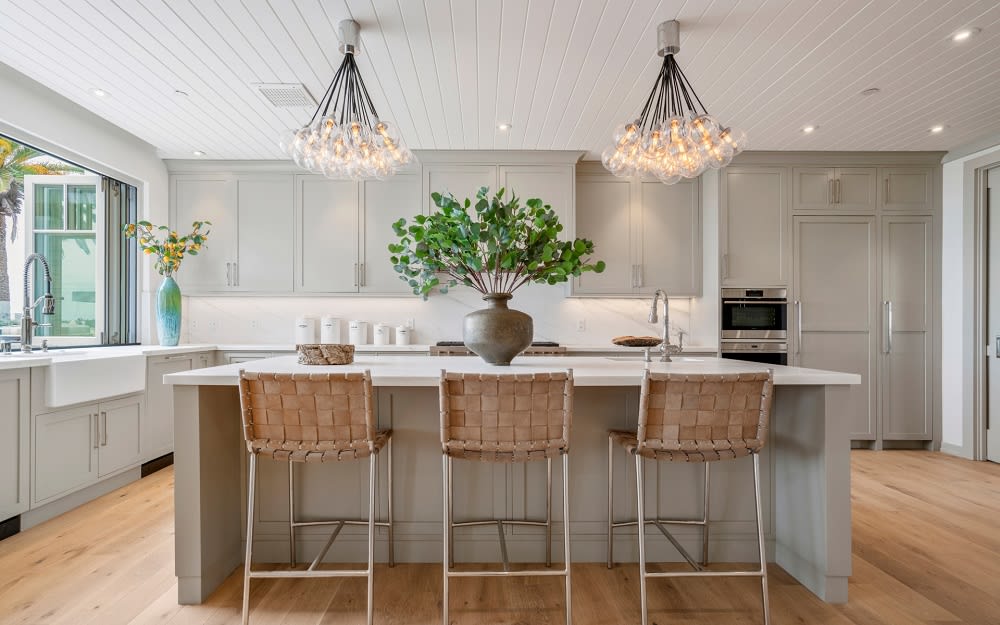 The kitchen is the heart of the home, and buyers looking for homes for sale in Calabasas are likely to look here first when determining whether they're interested in making an offer. Though you may not recoup as much of your investment in this type of remodeling, most Calabasas real estate professionals advise their clients to focus here first. Prospective buyers are more likely to buy a home with a functional and updated kitchen.

What should be included in your kitchen remodel? That depends largely on its shape. If your kitchen is cramped and closed off, you may want to do a full remodel that changes the layout to something more open. A major renovation like this could run upwards of $50,000, and you can expect to recoup a little over half of your investment. If your layout is open, and you just need some updates like new countertops, some new appliances, or a fresh coat of paint, your project could cost significantly less.
3. Replace or refinish flooring
Hardwood floors are definitely in style for homes in Calabasas. If your home already has hardwood floors throughout, but they're starting to look dull or are scratched, refinishing them is a high ROI project that you should put on your list. This low-cost project has a big impact on the impression your home makes on prospective buyers and easily boosts your ROI.

Don't have hardwood floors? Consider replacing the carpet, vinyl, or other existing floorings to increase the value of your home—but you'll pay more to install hardwood floors. Depending on the type of wood you use, your cost could vary, but the impression you'll make on buyers is priceless.
4. Fresh paint
It's rare that a Calabasas real estate agent won't recommend their clients put on a fresh coat of paint on interior rooms prior to listing. This is one of the lowest-cost projects you can do and has a big impact on the sales price. The average cost of painting a room is around $1,892, but a freshly painted room makes it look and smell fresher. The money is best spend on rooms painted in trendy colors that may not appeal to prospective buyers—and on faded or scuffed walls that can make homes look tired or poorly maintained. These are just a few of the reasons why the ROI on fresh paint can be as much as 107%.

Not sure what colors to paint? It all depends on whether you plan to stay in your home for the foreseeable future or to list it. If you plan to stick around, you can choose colors that match your personal tastes and decor preferences. Consider trending colors like Evergreen Fog, Guacamole, or Stone Blue. If you're thinking of listing your Calabasas homes for sale in late 2021 or early 2022, opt for warm neutral hues like taupe, off-white, or warm gray.
5. Refresh landscaping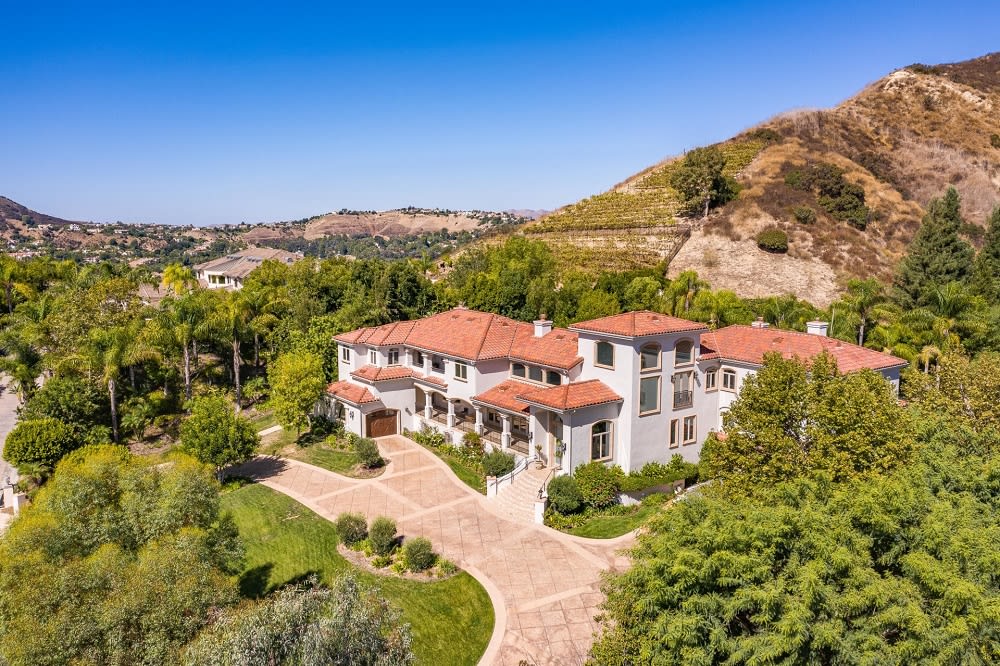 Curb appeal is huge when it comes to enjoying your home or making it attractive to prospective buyers. Though the largest ROI is often seen on backyard landscaping plans (with percentages often over 100%), improving the front yard is also essential when it comes to making a good first impression and selling your home. Depending on the current state of your front exterior, you could get away with sprucing up the lawn and shrubs, power washing the siding, and putting some potted plants or flowers near the walkway. If your front lawn needs more work, you may need to hire a landscaper to put an entire refurbishment plan into place. Regardless of how simple or complex you go with your landscaping project, it's well worth the investment in curb appeal.
Planning to list a home for sale in Calabasas?
Increasing property value just makes sense for Calabasas homeowners, regardless of their future plans. Whether you've made up your mind to sell or just have questions about the process, reach out to trusted Calabasas agents Kathleen Rasmussen and Erin Mann Urbina for guidance. These experts can provide professional guidance on which projects you should prioritize before selling, and help you get exactly what you want from your Calabasas real estate.